Labour minister to review threshold in employment law – SA union – Citizen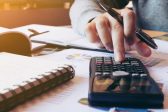 South Africa's United National Transport Union (UNTU) said on Monday it had received word from Labour Minister Mildred Oliphant stating she was reviewing the current threshold of the Basic Conditions of Employment Act of R205,433.30 per year.
UNTU said it had asked Oliphant about the threshold, which has not been increased since July 2014, during a workshop in Pretoria on Sunday.
The Basic Conditions of Employment Act gives effect to the right to fair labour practices by establishing and making provision for the regulation of basic conditions of employment.
A section of the act makes it mandatory to make overtime payment to an employee who earns less than the threshold of R205,433.30 per annum.
"UNTU is of the view that the increase is long overdue," the union said in a statement.
Prior to 2014, the previous threshold was R193,805.
– African News Agency
For more news your way, download The Citizen's app for iOS and Android.